These are just some of the weapons I have found not only useful, but vital to my weight loss plan. I understand everyone is different, and there are alternatives to the things I'm using, but these are the things that are helping me. Some of these things track my stats and make it that much easier to share on this site.
Here is a list and brief description in the order I find most important.
1. Smart Phone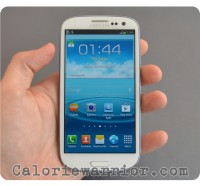 My cell phone has to be the most versatile tool I can use for weigh loss, I can do just about anything. I use the apps associated with the other products I reference like Myfitnesspal and Fitbit. I take pictures for my own records and for this website. I can quickly look on the web at things like food nutritional values and get recipe ideas. I can even use it to listen to music at the gym.
2. My Fitness Pal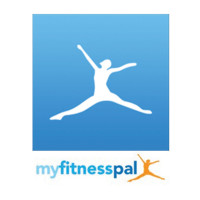 Also refereed to as "MFP". I've used My Fitness Pal over the years and its great to keep track of your food intake and activities. MFP provides you with a suggested plan and has an incredible food database to work off of. It lets you view reports so you can visualize your weight loss journey. There website also offers a supportive community where you can talk about all things weight loss. There are similar apps but this is the one I use.
3. Gym Membership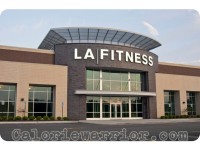 Not everyone needs a gym membership but for me this is where the treadmill is. When I'm ready to switch off to weights they have those too. Getting their is hard but being there is motivational. My gym is less than a mile away and the membership costs me about $40 a month. This is where most of my fitness activities take place especially if the weather outside isn't that great.
4. Fitbit Aria Wi-Fi Scale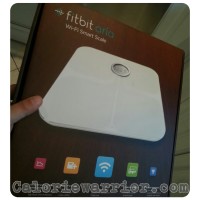 The Fitbit scale was a game changer for me incorporating technology and weigh loss. The scale records my weigh-ins, and via wi-fi sends the results up to the Fitbit cloud letting me access it over the net, or on my smart phone. The other cool part is it links with My Fitness Pal. This makes it possible to look back in time and see how my diet had an effect on my weight. The scale also has some other really cool and motivating features that I go into more detail in my Fitbit Aria Scale Review.
5. Fitbit Flex Wristband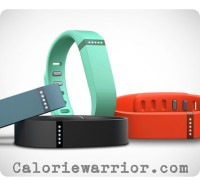 Getting the Fitbit Flex Wristband really tied in the technology and ability to track every aspect of weigh loss. The Fitbit links with both the Aria Scale and My Fitness Pal keeping track of the fitness side of things. The phone app and website give you a plethora of statistical data. The data within the app is great to share throughout this site painting a clear picture of what I have going on. Find out more by checking out my Fitbit Flex review.
6. Weight Loss Worksheet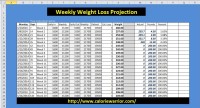 The weekly weight loss worksheet is a spreadsheet I made to project my weigh loss over a 20 week period. You can read more about how I came up with this worksheet in My Diet Plan and even download your own here. I found this to be motivational mapping my own plan and seeing how I would progress.
7. Scale & Measuring Spoons/Cups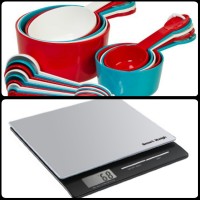 Guessing how much your eating gets pretty hard and you wouldn't believe how inaccurate you can be. A good kitchen scale should always be kept handy to measure things like meat, fruit, cheese and wet stuff. Measuring spoons and cups are good for everything else. I personally have a few sets of these because popular sizes like 1 Cup and 1 Tbsp always happen to be in the wash. If you measure your food you can get a much better grasp of your caloric intake, but I admit, I usually guess.
8. Good Water Bottle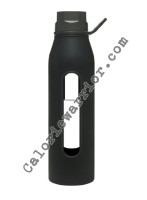 Drinking lots of water is supposed to be great for not just weight loss but overall health. We were blowing through case of water every week and finding the plastic bottles everywhere. After trying a few bottles I settled on this glass water bottle by Takeya. This bottle is 22 ounces and I find myself filling it 3-4 times a day with filtered water from my sink. I prefer the taste of water in the glass bottle and I take this one with me everywhere. Check my Takeya Water Bottle Review.
9. Reddit Progress Pics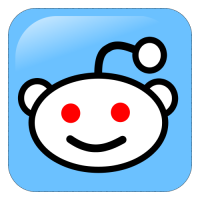 This isn't really a tool but I find it to be incredible motivation. In Reddit's Progress Pics section you will find pictures people that struggled with weight loss and shared there stories on how they lost the weight. The before & after pictures are incredible! Whenever I feel hopeless there's someone else that started where I'm at, telling there story of how they reached there own goals. I hope to one day pay it forward and share my success with the Reddit community.