I made a downloadable worksheet so you can make a projection with your own stats. I found it very motivating to be able to calculate how long it would take to reach my goals. All you have to do is change out the data in the top row. See below for some instructions on how to use the spreadsheet.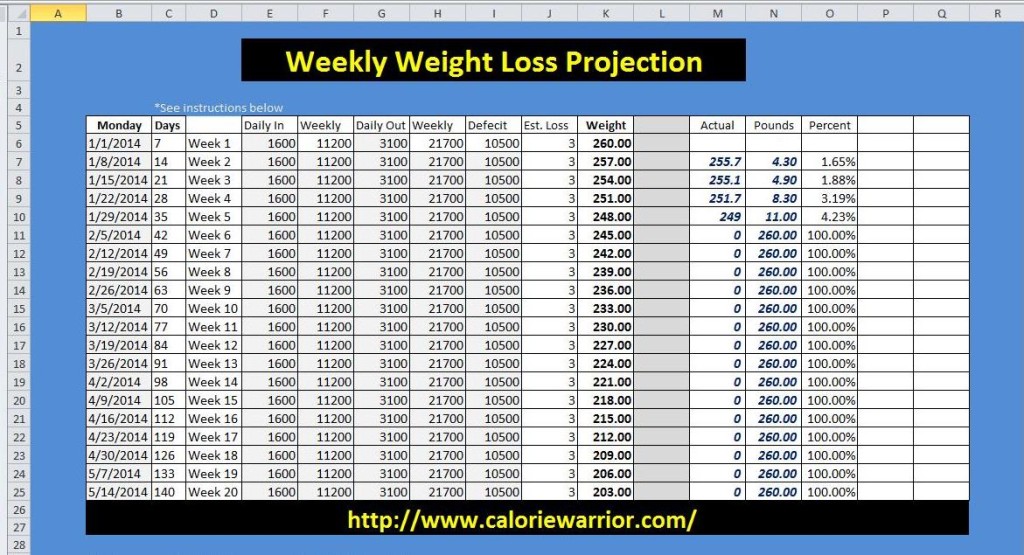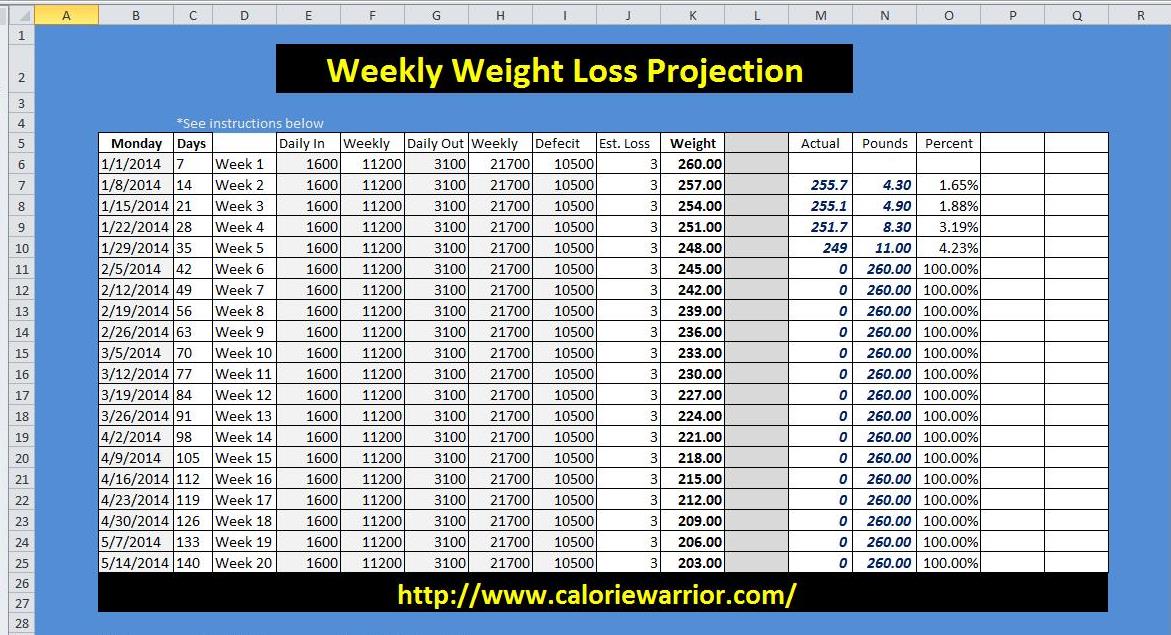 Caloriewarrior.com Weight Loss Projection
Weight Loss Spreadsheet Instructions;
1. The spreadsheet I have starts on a Monday. Change the start date to your desired start date beginning on a Monday.
2. For Daily In, Add your estimated total Daily Intake of calories you plan to consume. The spreadsheet will populate the weekly total.
2. For Daily Out, in this field you need to enter the total calories you will burn.
To figure out your daily out you need to know how many calories it takes you to live. For this you need to Calculate your Basal Metabolic Rate.
How the hell do you do that?
You can do it here at Myfitnesspal.
Some people say take your weight x 10
I personally used the average calories burned when I got my Fitbit Flex and didn't do any exercise.
Once you know your BMR just add the extra calories you plan to burn per day.
The spreadsheet will populate the weekly total.
3. For Weight, just enter your current weight.
4. For Actual, in your second week you can beginning weighing yourself and adding this figure.
Have fun playing with your own numbers. Its a great way to see a light at the end of the tunnel. I hope you enjoy this spreadsheet and feel free to share this page with your friends!