Baked Turkey Meatball Recipe (low carb)
Nutrition Information
Serving size:

3 Meatballs

Calories:

322
Carbohydrates:

2

Sodium:

451

Protein:

42
Prep time:
Cook time:
Total time: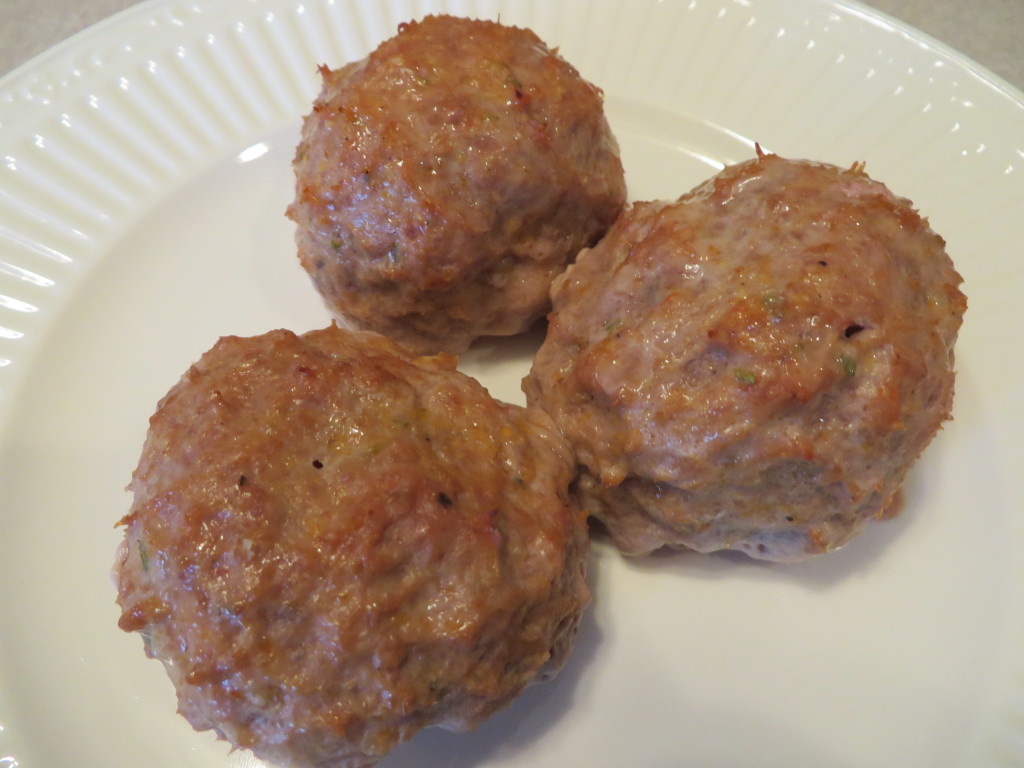 This is a healthy and low carb meatball option. I like to make a batch of these and eat them as meals during the week.
Ingredients
1 & ¾lbs Lean Ground Turkey
¼ Cup of Egg Beaters
¼ Cup No Salt Added Tomato Sauce
3 Tbsp Parmesan Cheese
1 Tbsp Worcestershire Sauce
1 Garlic Clove Minced
1 tsp Parsley
½ tsp Onion Powder
½ tsp Garlic Powder
½ tsp Black Pepper
Salt to Taste
Instructions
Preheat the oven to 425F
Simply add all the ingredients into a large mixing bowl
Mix and fold over until fully combined
Spray baking dish with non-stick spray
Roll out meatballs about 1.5'' each and place in pan
This should yield about 12 balls the same size
Place the meatballs in the oven for approximately 30 minutes
Notes
*Without filler like bread crumbs or oats these will be sticky when you roll them. Don't worry, they still taste great!

Meatballs are delicious and you can mix them with all types of sauces once there done. This is great if you plan on prepping meals because you can store or freeze the meatballs and use them for a quick dish with a side of vegetables or pasta.
Turkey Meatball Recipe Photos