My blog isn't just about weigh loss but about my journey and things that impact my life. Its all related some way to how you eat and whats going on.
I've mentioned on here that Amy and I are expecting our first baby in August and were both super excited. Not knowing the gender of our baby was kind of weird. You know your having a kid but have no idea what its going to be? The both of us had to find out so we could decorate the room and pick out some names.
Did I care if it was a boy or girl? No way, all I want is a healthy baby. From the start I really didn't have a preference because there are so many great things about having either a son or a daughter.
Having a son of course means a little me that I can help grow up into a man. I can hang out with the little guy and do all the guy things together with.
Having a girl means I can get to be a complete sucker. I knew my daughter would be a daddy's girl and she would be my little princess. I just have to key my eye on the boys she brings home!
Check out my little girl!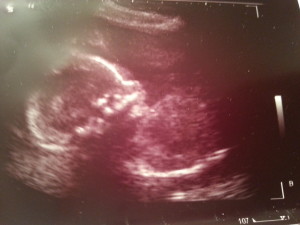 It just keeps getting more and more exciting as we go along. Amy and I keep watching this little girl grow in every sonogram. Pretty soon this little things going to be running all over our house!
After we found out Amy insisted that we do a gender reveal party even though I cried about having people over for desserts while I'm trying to eat good. We had lots of fun and enjoyed seeing all the people that care about our kid. Only a few more months and everyone gets to meet her!
Check out Amy and I with our cake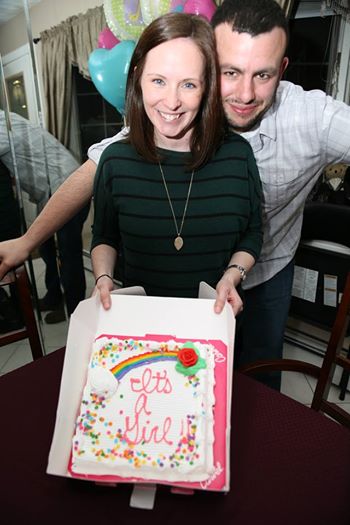 We also had lots of family come over that haven't seen me in a few months. Everyone's comments on how much weight I lost and how great I looked really felt good. I especially noticed in these pictures that I was looking kinda skinny!