After telling you about my Valentines day your going to think this weight loss journeys a scam!
My thoughtful and supportive wife sent me fruit from edible Arrangements figuring its the best choice for an after dinner dessert. Lots of fruit and a little bit of chocolate is a win for my calorie counting.
If your wondering why there's two its because Amy sent me a smaller arrangement from our expecting baby. =)
Now…. being the thoughtful and supportive husband I am. I sent Amy 50 mini cupcakes to work from her favorite cupcake place, Baked by Melissa. I wont even get into the flavors of the little cupcakes because its makes my stomach growl thinking about it.
My plan for the night is to have 5-6 of these little cupcakes, a bunch of fruit and….
We'll, lol.. what a bad night to ad a new post and the reason I talked about the desert first. I'm going off the calorie counting for this meal and were ordering takeout from our favorite Italian restaurant. I'm really not so worried about this because
1. I was under my calorie goal most days this week and I can afford a few extra calories.
2. I'll punish myself in the gym tomorrow.
I might not reach the goal on my spreadsheet Monday but these are one of the failures I'm expecting along the way. Its also proof that you don't have to suffer all the time to lose weight.
Check out our awesome V-Day treats!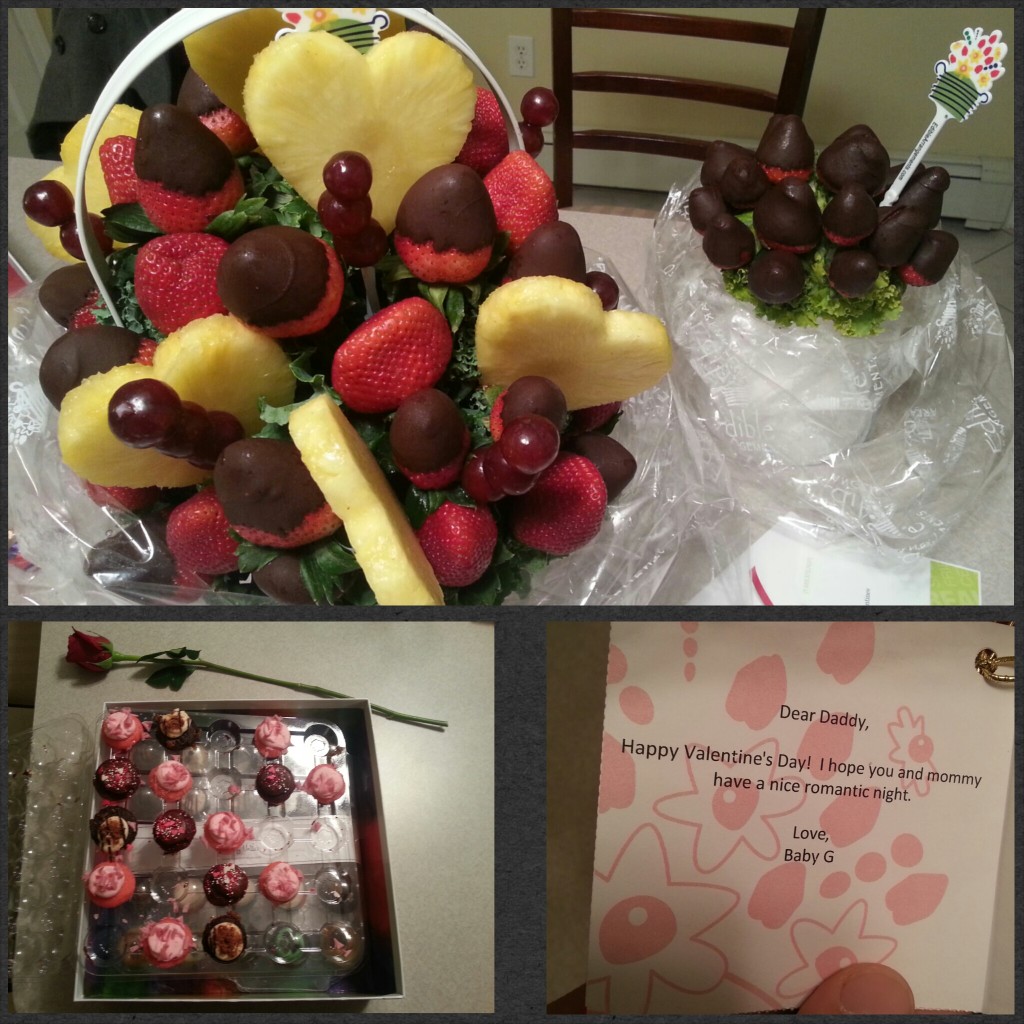 How will I add tonight into MFP?
For a night like tonight I'll probably think about all the things I ate and see how bad I did. Then I will go into MFP and just use the add calories option to include what I think I realistically ate. I will break apart all the ingredients and guesstimate the calories in my head. Hopefully under 3,000, lol. My goal for dinner is to eat half and save the rest for lunch or dinner tomorrow. Then its right back the healthy lifestyle for this guy.