Next week I'm planning on visiting my brother in LA for four days and Id like to stay on track with this eating thing. I like to visit my little bro once or twice a year because he lives all the way across the country. The only other time I get to see him is Christmas or if he has to come back home to New York for an emergency.
New York is a great place for food but when I go LA its even more of a food Mecca. When I originally discussed my trip with my bro we talked about sampling some of the most popular food trucks in LA. I even did some homework and read the reviews to find the most popular ones.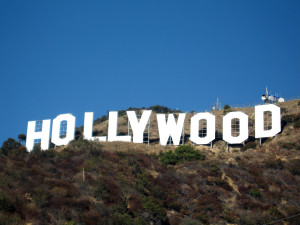 On most of my trips I fly in on a Wednesday night and we walk down to Cabos Cantina on Sunset Boulevard. This place is awesome for cheap, delicious Mexican food and huge margaritas. This is usually followed up by some bar hopping on the walk back to my brothers place. My stay is filled with sampling some of the great LA food and binge drinking the nights away. It's always an awesome time!
Not so much this trip
This trip is probably going to be a little different. My brother switched to full Paleo Diet in the beginning of January. He's really been sticking with it and has no intentions of going off anytime soon. I thought "why should my visit have any impact on his new lifestyle change"? So, I called him last week and told him that if he was concerned I would fuck up his Paleo he didn't have to go off it just cause I was coming. Surprised by his answer he said "no worries, your eating Paleo too!" Apparently his roommate (my best friend) also started eating 100% Paleo. He told me that this trip would consist of all paleo eating and lots of hiking in the Hollywood Hills.
This was actually kind of a relief for me. I'm sure I will still indulge a little here and there but, eating at my brothers place and adding in lots of exercise would be great to keep me on track with my own goals. Los Angeles is a great place for being outdoors and enjoying outdoor activities. There are so many awesome hiking trails and I'm really curious to see what its like. My brothers in way better shape than me but with all the treadmilling I've been doing I'm sure I can keep up.
What Exactly is Paleo?
Briefly, Paleo is one of the oldest diets known to man. Sometimes referred to as the hunter gatherer diet because it only includes things that are natural. Paleo eaters don't eat anything that's processed. Most Paleo meals consist of meat and vegetables. After I spend a few days with my brother I'm sure I'll have some more to add to my brief definition.
Can I lose weight on vacation?
Sounds like I can! Just as long as I don't go overboard and we keep active I don't see it being a problem. Last year I found myself sitting by myself in the airports Carl Juniors trying to sample everything on the menu. This time around I know I have way more self control.