Who's Joe?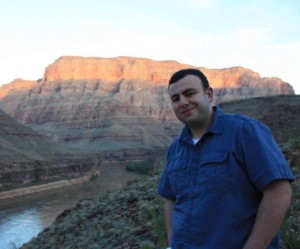 Basically Joe is an average person living in NY that decided starting a weight-loss blog would help motivate him on his journey to shed a few pounds.
Today I'm a recently married, father to be, that works from home as an entrepreneur hoping to one day hit it big! One part of me is involved in Real Estate while the other sells products on the internet. Both jobs give me a lifestyle that really allows me to come and go as I please.
I enjoy traveling, watching movies, fishing, snowboarding, spending time with family and even working.
In September of 2013 I married my best friend. Amy and I lived together for a long time before we decided to take the leap. We have an amazing relationship and share a bond that many people never find.
I have two younger brothers. One lives in California and also authors his own Paleo Lifestyle blog among others. My youngest brother is still at that age where he works five days to support his weekend.
I was born in 1982 to two loving parents and lived a pretty normal childhood. I enjoyed doing things all normal kids loved.
Even at an early age I loved food. Both my parents shared European heritage, my mother being mostly Italian and fathers family being from Spain. We had very big family's on both sides and lots of social gatherings. These gatherings always included ridiculousness amounts of AMAZING FOOD.
When I was younger the motto was, "you have to try everything at least once". If you didn't like it you'd have to keep trying it until you did. Today… there isn't much I don't like or wont eat.
I was also raised to finish everything on my plate. Even if there was something extra on the table people would say "give it to Joey". Today… I'm trying to break the habit of drooling over food on its way to the garbage.
I enjoy cooking but even more so LOVE eating. I love going out to eat, I love getting take-out and going over families houses to eat. I'm probably my happiest sitting at a table with food in front of me.
I got to my highest weight around 2007. I refused to get on a scale so I have no idea what I'd been up to but somewhere around 300lbs. After realizing I couldn't wear sweat pants everyday and hating the way I looked in pictures I realized it was time to start making changes. I tried so many different diets like Atkins/Keto, Juice Fasting or eating mainly salads. Even if I lost weight I was bouncing back every time. This is what lead me to an ultimate lifestyle change.
This is what lead me to create this blog and share my "war on calories". I figured its a great way to keep me motivated and on track. Its also a great way to get support and share my journey. I know I've spend countless hours reading reviews, getting recipe ideas and tracking other peoples progress all over the web.